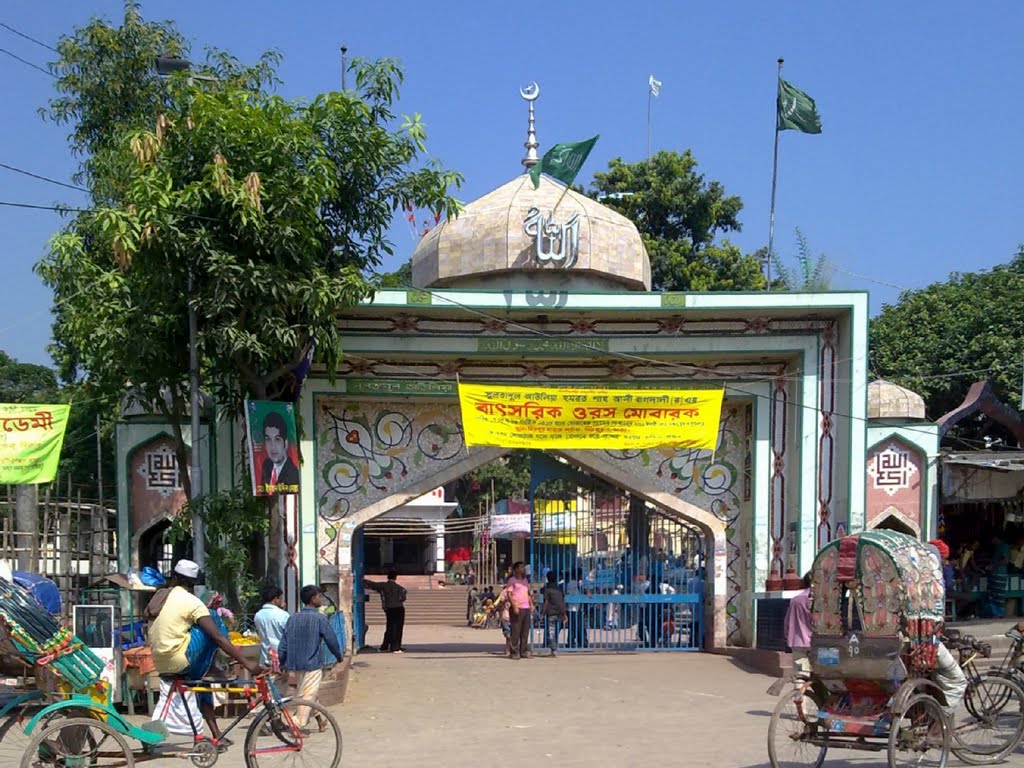 One of the participants of the Dhaka art project is Aroni. She is a painter, and a dancer. Her father is a known Bangladeshi composer and musician, her brother is a composer, and her mother has her own music school. For the choice of the group of people she wants to work with, she chose musicians. Musicians who play live in the mosque, temples and on weddings and parties.  In Bangladesh society, they were always well known and respected people, earning a good living. Nowadays the stereo music and cd's have taken over a lot of their work, and they become more and more marginalised to look for small jobs and less visible.
Together with Aroni, we visit the musicians at Mirpur 1, where they regularly play in the Mazar, holy place for Muslims. Close by the Mazar, they have their own office, like a musicians gild, where they meet each other and hope to get booked. Going there in the evening, just before the fast is broken, and everybody goes to pray, we meet a big crowd in the streets. Delwar welcomes us and Aroni in their office, and Aroni starts talking to him. It turns out that during Ramadan, they do not perform in the Mazar, but they will after EID, the end of Ramadan. We are much invited to come back then and watch them perform.
To see them, we need permission to go into the Shali Mazar, and he comes with us to the Mazar. There we take of our shoes, guarded by someone of the Mazar, and walk further. Soon only the men can continue to the inner place. For the women there is a backside from where they can worship the inner place from behind bars. To go there we walk through a crowd, and 10 women guide us inside, into a wide tiled space where all ages of women and class are gathered on mats on the floor. The women take us to the gate, and explain how to pray and thank the universe for the love Allah gives us.
After we leave the Mazar, accompanied by a crowd of people, we have tea with the musicians, who tell more about themselves and their profession. They are well-educated professionals, who play several instruments, sing and compose. They say it is very difficult to find enough work in these days. They are every enthusiastic to be portrayed and photographed. And one of them invites us to his home, where we will go the coming weeks.