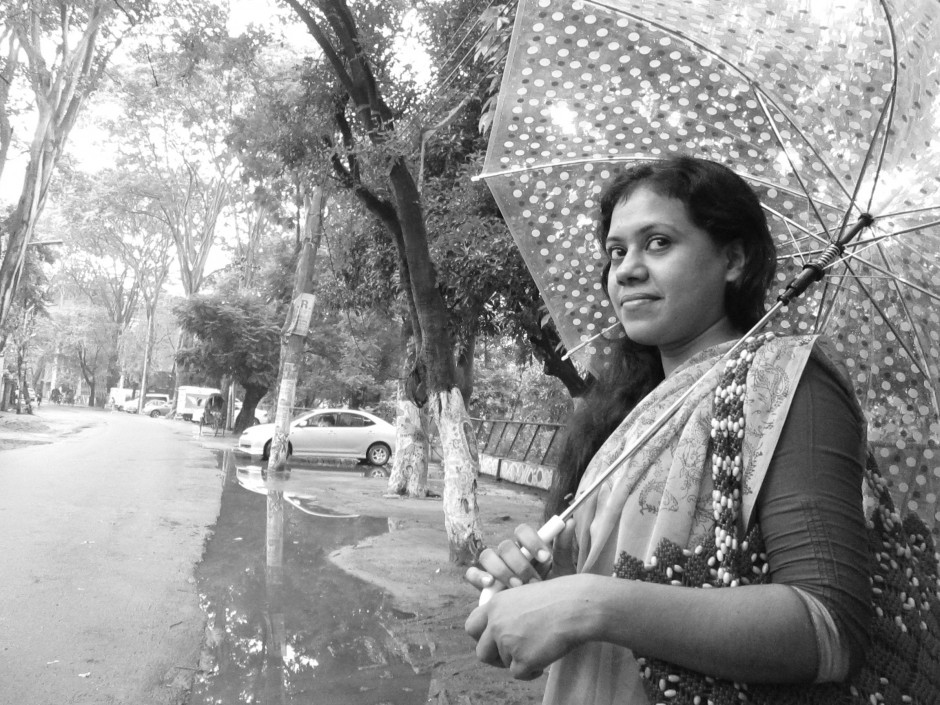 Sabia Nasrin is a student studying fine arts in University Of Development Alternative. She liked to paint since childhood.
She loves to visit painting exhibitions, tries never to miss any that takes place in any corner of dhaka city.
She is working with the topic neglected musicians along with her friend, Aroni, who is another student in the same university.
She wants to share her experience of meeting the musicians through dhaka project.
Usually she faces problems to deal with strangers but is very happy that her contribution to dhaka project is helping her overcome her fears.
She realized that the project helped her that the project actually helped her to open her eyes, and look more closely to others….